PRODUCTS > Capacitors
---
A Wide and diversified range of Capacitor from Medium to High Voltage, for alternating current and in particular for use in motor starting and motor running, power electronics and power factor correction.


MEDIUM AND HIGH VOLTAGE CAPACITORS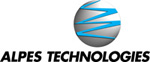 MEDIUM / HIGH VOLTAGE CAPACITOR CELLS
Medium / High voltage capacitor cells are composed of elementary or partial capacitances generally connected in several serial-parallel groups used to obtain the required electrical characteristics for the unit according to electrical system voltages.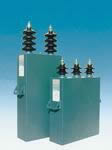 MEDIUM / HIGH VOLTAGE CAPACITOR BANK ASSEMBLIES
A medium / high voltage capacitor bank is generally composed of several capacitor cells, switch gear equipement such as reactor, HRC fuses or circuit breakers assembled and interconnected to produce high power assemblies called "capacitor banks". This capacitor bank may be manual or automatic.